Own your success
Take control of your own financial freedom by becoming an OGD™ local independent technician. Create your personal success story by providing the most reliable overhead door services in your communities.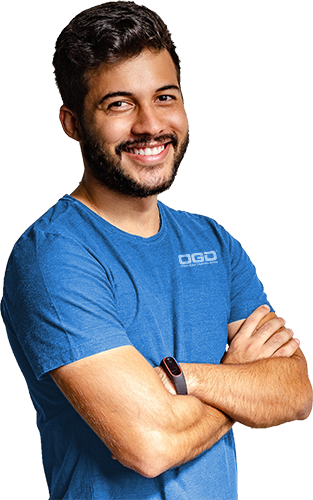 • Average earnings over $115k
• Ability to perform physical labor
Click to learn more
• A vehicle that meets our specifications
Click to learn more
Experience not required
Our industry-leading training program makes acquiring resources and experience needed to become a local independent technician seamless.
Focus on customers, not sales
OGD™ support team keeps your available work booming, so you can focus on providing customers with exceptional customer service instead of worrying where your next job is coming from.
Support, when you need it
OGD™ technology and experience is there for you from the very beginning. With our hands on training and on demand support team, we make sure you have the resources you need to succeed.
Come with a willing attitude and you can be successful.
We are looking for highly motivated individuals who are as passionate as we are about providing exceptional customer service and are looking for more than a job, but a career with growth opportunities. With on demand resources, industry-leading training and access to on-site sales and technical support, this is a streamlined path to become a successful independent contractor. Join the community of OGD™ service contractors and get started owning your success today.
For Our Veterans:
Our mission is your success
As a veteran-owned business we understand the values and principles those who serve our country must possess. We have found that hiring individuals that possess leadership, integrity and teamwork are invaluable to us as a company. If you have been honorably discharged from the U.S. Military and meet our hiring criteria, OGD™ will put you on the fast track to becoming a local independent technician.